Hiroaki Kumano
Professor, Faculty of Human Sciences, Waseda University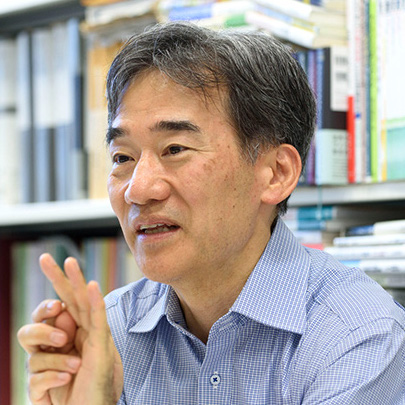 Born in 1960 in Ishikawa Prefecture, Japan.
He graduated from Japanese La Salle Academy in 1979, and the University of Tokyo, Faculty of Medicine in 1985, PhD of Medical Science(The University of Tokyo) In 2000, he became an associate professor in the Department of Psychosomatic Medicine at the University of Tokyo, and since 2009, he has been a professor at the School of Human Sciences, Waseda University.
He began practicing yoga when he was 16 years old. Since then, he has been practicing autonomy training and mindfulness meditation, but he has felt that his internal space has expanded since some time ago.
Within society, he has continued his education, research, and clinical practice in both physicians and psychologists to create a medical system that allows patients to cure their illnesses and maintain and improve their health proactively.
He would like to grasp the function of "Mushin" in the ancient Japanese culture, which is the key to live independently shortly when the dismantling and division of our global existence are in progress.