Hisashi Oiwane
Environmental Activist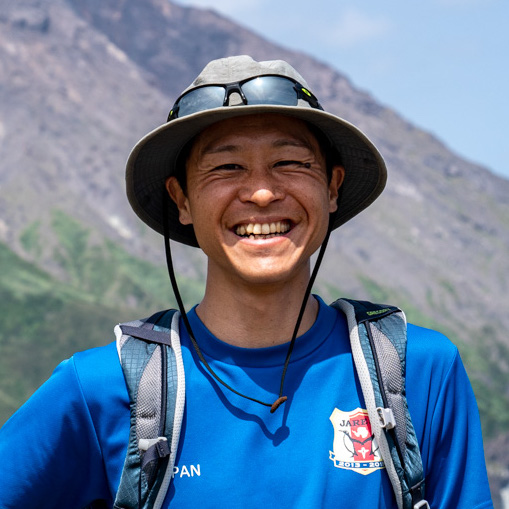 Hisashi Oiwane was born in 1982 in Miyazaki, Japan.
He studied Geology and Marine Geology at university and graduate school, and received his PhD in Environmental Studies from the University of Tokyo in 2010. After graduation, he worked at the National Institute of Polar Research as a special researcher.
In 2011, he joined the 53rd Japanese Antarctic Research Expedition to study the interior of Antarctica. He was engaged in research related to climate change.
In October 2013, he left his job as a researcher and started working at the municipal office of Mishima Village, the smallest and most isolated island in Kagoshima Prefecture. He led the village to be officially certified as a geopark. While helping revitalize the village using earth science, he held lectures for companies and students, and wrote a number of articles, promoting education and awareness activities for people in and out of Kagoshima Prefecture.
Following the retirement from Mishima Village Office in 2017, he moved to Iwo Jima, one of the islands in Mishima Village. He has founded Musuhi, LLC, and has been striving to connect one's daily life with global issues, such as the SDGs and measures against climate change.