Kouzo Takei
Social activist, social system designer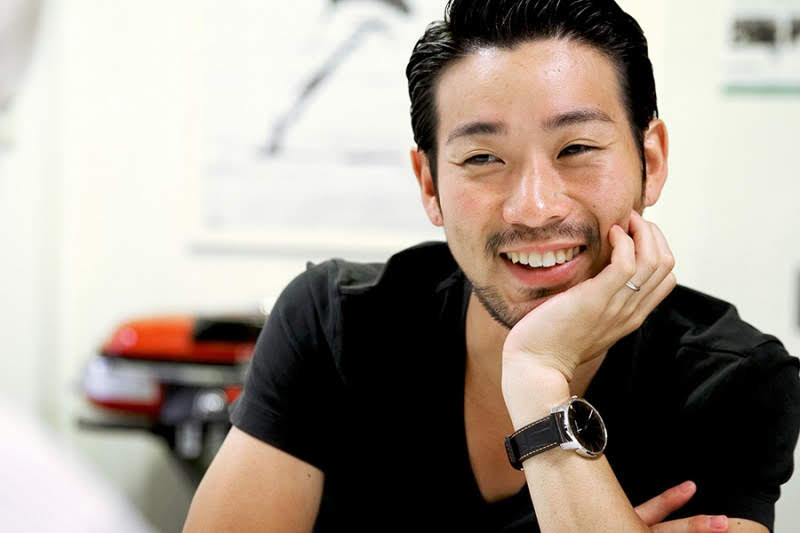 Social activist, social system designer
Born in Yokohama, Japan in 1983.
Went to the U.S. to become a musician after graduating from high school, and graduated from Citrus College with a degree in music. After returning to Japan, he made his CD debut. After returning to Japan, he made his CD debut.
After experiencing bankruptcy and the sale of his business, he renewed his belief that "the mission of a company is to contribute to everyone involved" and founded Diamond Media Inc. in 2007.
Since the company's establishment, he has systemized management transparency. "The company has attracted attention as a next-generation company for its unique "no-management" management philosophy, which includes disclosing all salaries, expenses, and financial statements, eliminating titles and positions, allowing employees to work at any time, place, and take any day off, encouraging entrepreneurship and side jobs, and electing representatives and board members. In 2017, the company won the "White Company Award".
In 2018, he established the Shizen Keiei Kenkyukai (Nature Management Research Association), calling this type of management "Jinen Keiei," and serves as its president.
In addition to organizational theory, he is involved in a number of research and activities aimed at realizing a new way of being in society, such as a sustainable social system and an economic sphere other than the monetary economy, with the keywords of "autonomous decentralization, circular economy, and overlapping.
He is also committed to promoting IT services in the real estate field, and established the Real Estate Tech Association in 2018, serving as its first representative director. He is also a member of the board of directors of the Living Tech Association, a secretary of the IT subcommittee of the Japan Rental Housing Management Association, an advisor to the Ministry of Land, Infrastructure, Transport and Tourism's Project for Utilizing Idle Real Estate in the Public Interest, and a member of the Housing Ground Information Promotion Committee.
Currently, he is involved in new finance as a co-owner of eumo Corporation, which operates a community currency platform launched by Kazuhiro Arai, founder of Kamakura Investment Trust.
He is also a board member of a number of for-profit non-profit companies, including SDGs, organizational development, fair trade, local energy, and local development. As a board member of neomura, a non-profit organization in Setagaya-ku, he is involved in local festivals, cleanup activities, local agriculture, recycling communities, and information dissemination, and was selected as an evangelist for the 2019 Setagaya-ku Furusato Tax Campaign.
Career
Founder, Diamond Media Inc.
Member of the Planning and Steering Committee for the White Company Awards
Representative Director of eumo Co.
Representative Director of Next Commons Lab Inc.
Director, Asante Corporation (AFRIKA ROSE)
Director, Breath Company (Letting Go Management Lab)
Director, NPO neomura CFO
Supporter of "GIFT", a large corporation future co-creation activity
(Founder and Representative Director, Shizen Keiei Kenkyukai
Founder/Director, Real Estate Tech Association (first representative director)
(Director, Living Tech Association
Director, Next Commons Lab (Inc.)
(Director, Fukusen Inc.
Mentor, Social Entrepreneurs Association (Inc.)
(Co-founder, Nishiawakura Village Marugoto Research Institute
Co-researcher, Faculty of Regional Development, Nara Prefectural University (withdrawal research)