Shoukei Matsumoto
Buddhist monk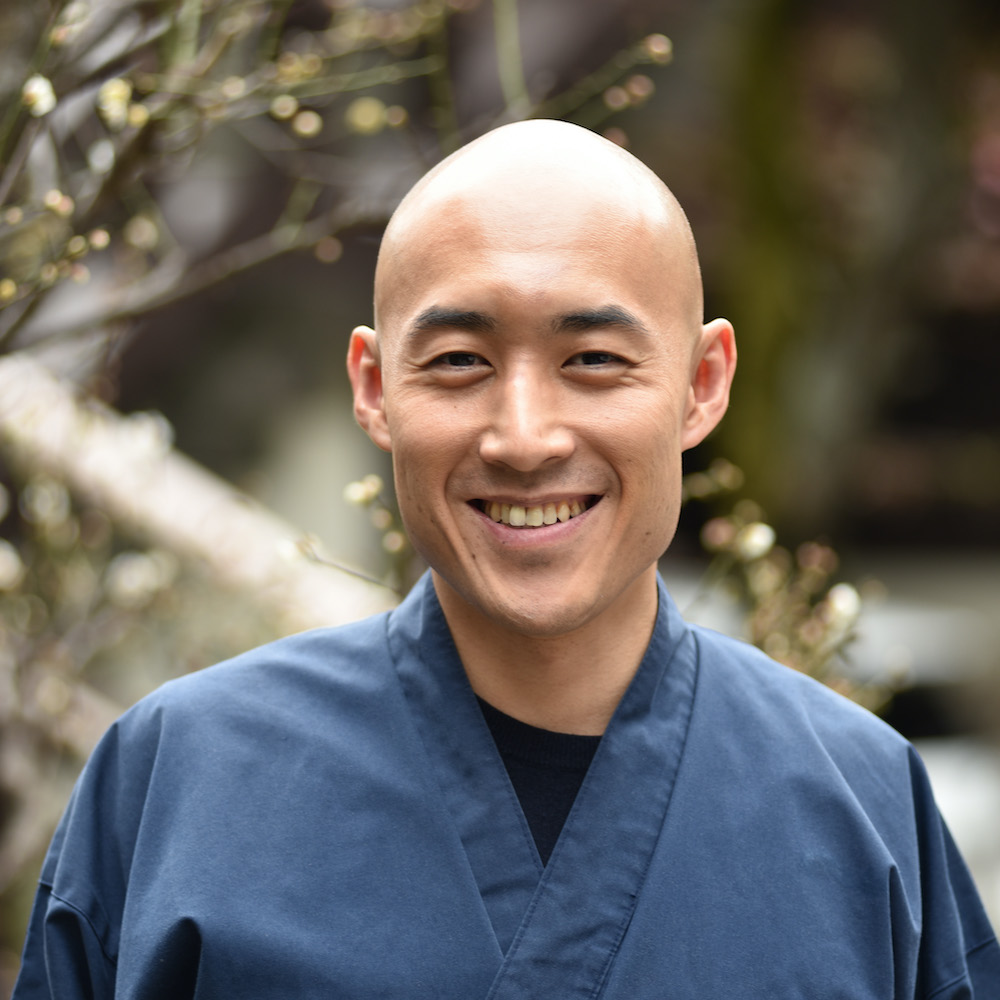 Shoukei MATSUMOTO is Buddhist Monk in Komyoji Temple.
Born in 1979 in Japan, he graduated with B.A. degree in Philosophy from the University of Tokyo. He completed MBA from Indian School of Business as an Ambassadorial Scholar of Rotary Foundation in 2011.
After his MBA, Shoukei Matsumoto, started a project called "Mirai no Jushoku-Juku", a temple management school for Buddhist priests and monks. In 2003 he was ordained in Jodo Shinshu, a school of Pure Land Buddhism. Next to that he is the founder of the Virtual Temple 'HIGANJI', one of the most popular websites for Buddhists in Japan.
In 2013, he was nominated to become a member of the Forum of Young Global Leaders, a community of innovators with diverse backgrounds and experiences, set up by the World Economic Forum. In 2019, he was also appointed as a member of the Global Future Councils, another initiative from the World Economic Forum.
As a writer, he puts Buddhist teachings in writing, connecting them with everyday life issues, helping people to live a calm, clean and balanced life.  He has now published 8 books, of which "A Monk's Guide to a Clean House and Mind" was translated into more than seventeen languages. Twitter: @shoukeim
TV Appearances
– NHK World Pandemic Tokyo and the Temples of Calm [first half til -10:00]
https://www3.nhk.or.jp/nhkworld/en/ondemand/video/2053206/

Articles
– in English
http://www.thezengateway.com/latest-news/an-interview-with-shoukei-matsumoto-author-of-a-monks-guide-to-a-clean-house-and-mindhttps://www.japantimes.co.jp/culture/2018/05/05/books/cleaning-good-according-buddhist-monk-shoukei-matsumoto/#.XIJuUS2KV24
– in Spanish
https://www.lavanguardia.com/lacontra/20190907/47204890027/los-humanos-necesitamos-sabiduria-no-religion.html
– in French
https://www.ouest-france.fr/monde/japon/ce-moine-propose-de-faire-le-menage-pour-ordonner-sa-vie-interieure-6466054
---
Zen 2.0 Conference Appearances
2020
Panel "The Earth and Buddhism"
2018