ZEN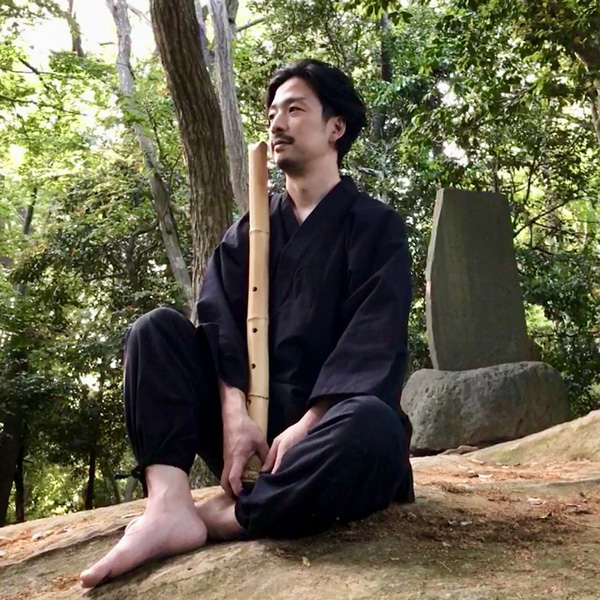 Shakuhachi player. Organiser of the "Breathing and Shakuhachi" project: Tanden breathing and mindfulness with the tones of shakuhachi, to help people achieve fulfilling lives in the modern world.
---
ZEN graduated from the Tokyo University of the Arts. He was selected as class representative to give a performance before the late Emperor Hirohito and Empress Nagako at the Tokagakudo Imperial Concert Hall within the Imperial Palace in Tokyo. After graduation, he traveled to Europe and performed with orchestras and Japanese drums. Also he was active in a wide range of media such as BBC London. After returning to Japan from Europe, ZEN has performed across the country in many concert venues. He made a guest appearance for The Pacific Music Festival.
Needless to say, he performs classical Japanese music such as Shakuhachi Honkyoku and jiuta. At the same time, he is making contemporary music and having events for people to have a chance to listen Japanese music in everyday life.
Currently, he put effort to introducing shakuhachi from ancient capital kamakura which has traditional rich culture. Face myself and body " kokyu and shakuhachi "(Breathing and shakuhachi) is also one of his projects. He is teaching tanden kokyu (respiration by working the inner part of the lower abdomen just beneath the navel) based on shakuhachi performance which he has learned. Mind fullness with the tone of shakuhachi will help to reduce modern people's stress.
Zen 2.0 Seminar
2018